November 6, 2007 at 9:52 AM by Dr. Drang
A big change for the better this month.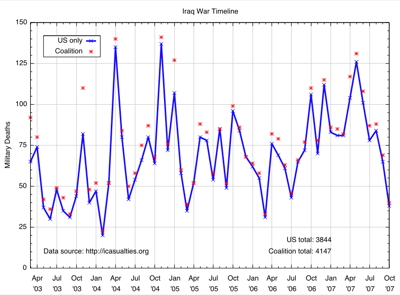 Whether the reduction in casualties is due to chance, a temporary shift in tactics, or a lasting improvement, it's a welcome change. With the 10 US deaths so far in November, the total for 2007 has passed 850 and is the most for any year of the war—with almost two months left. The country needs October's reduction to be permanent. Let's hope the "progress" in Iraq is real this time.