February 3, 2011 at 8:18 PM by Dr. Drang
Another reduction in coalition and US military deaths in Afghanistan this month. Still high by historical standards, but well down from the peak last summer.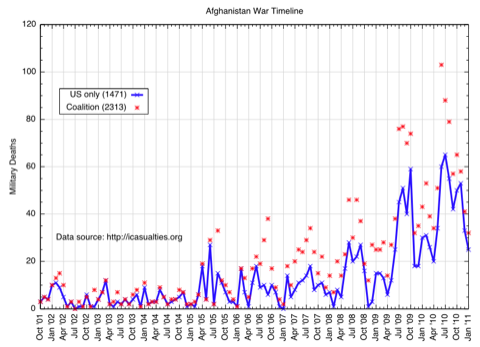 Coalition fatalities passed the 2300 mark in January. US fatalities may reach 1500 in the next month or two; a round figure that might spur reporters to remember the war and mention it.
Two bad days caused a jump in fatalities in Iraq, but in line with levels over the past year.