May 5, 2012 at 6:32 PM by Dr. Drang
The idea that the war in Afghanistan is winding down is belied by April's US and coalition military death figures.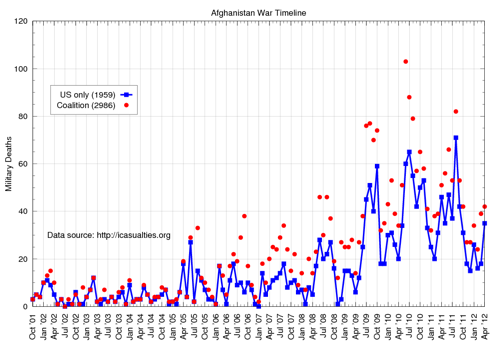 The latest dots on this absurdly long graph—we're heading toward 11 years—are right in the middle of the range we've seen since the spring of '09. It's been a year since bin Laden was found and killed and ages since it was clear that we're not going to establish any sort of Western-style democracy there. What now is the value in staying?
We know the cost. Barring a miracle, coalition deaths will pass the 3,000 mark this month, and US deaths will pass 2,000 this summer.