May 3, 2011 at 7:27 AM by Dr. Drang
The (decidedly non-US) casualty everyone is talking about isn't in these charts, but here they are anyway. A disturbing upward trend in casualties in Afghanistan,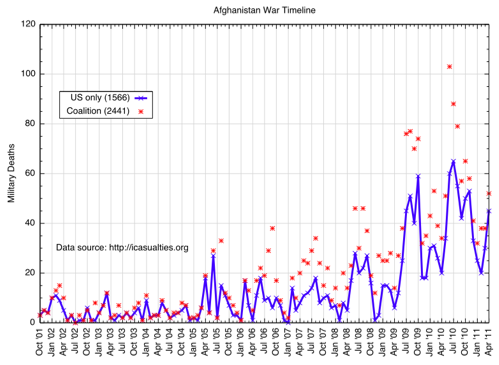 and an unfortunate sudden increase in Iraq.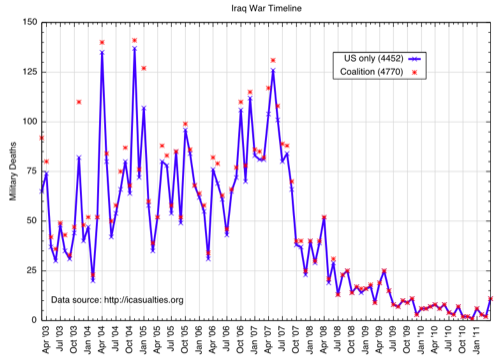 I don't think the killing of Osama bin Laden will lead to serious troop withdrawals in Afghanistan, but I can hope. And if that happens, we'll have something truly worth celebrating.
And speaking of "truly," for the past 24 hours, right wing apologists have been telling us that the end of bin Laden is just a natural consequence of the policies and plans of George Bush, that Obama is not much more than an observer. They're hoping you've forgotten this: